Open Your Heart. Spread Your Wings.
Another war has broken out in the world. What do you find in this moment? I have been feeling a mixture of helplessness and heartbreak, as well as amazement to be a witness to such courage and determination. In seeking a poem to include here, I've been moved by the gift of Ukrainian poetry and art. I'm excited to share with you just a tiny sample of the artistic vitality born of Ukrainian culture, and how it speaks to the beauty of our human capacity to meet challenge and difficulty; to transform adversity into wisdom and inspiration.
All these paintings are by Ukrainian folk artist Maria Primachenko (1908–1997). The one above is called "A Dove Has Spread Her Wings and Asks for Peace". Maria was a peasant, and lived her whole life about 20 miles from Chernobyl. Іn her childhood Maria was ill with polio — the pain and paralysis of which influenced how she lived her life.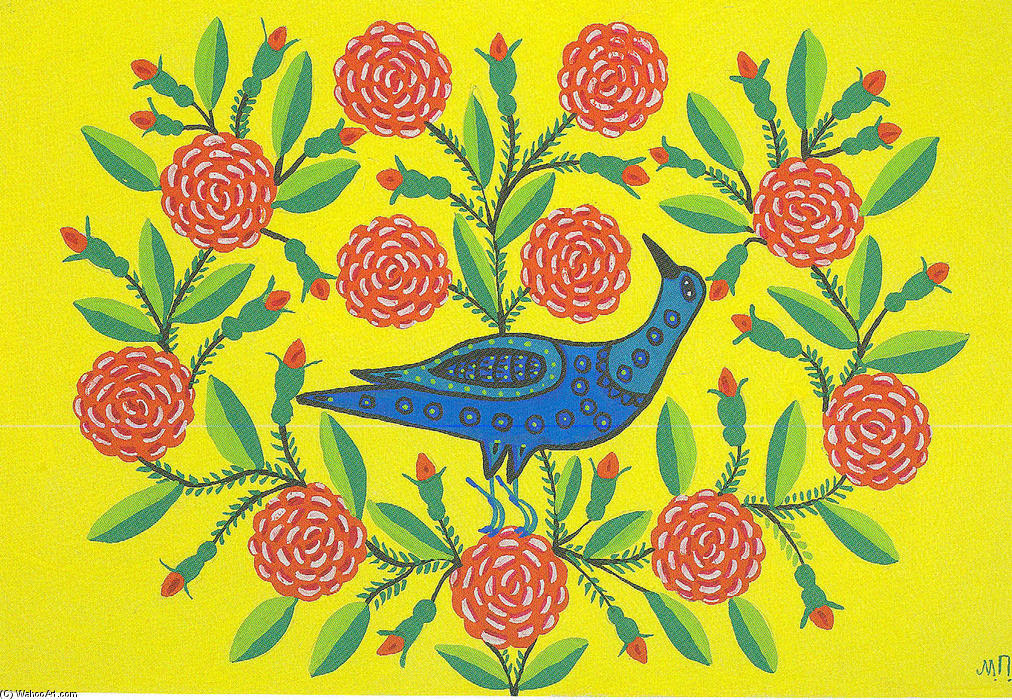 She was less able to farm, but found that she was able to express herself through embroidery, taught to her by her mother and grandmother. Her relatives described her as "а thoughtful and considerate person, with compassion for nature and every living thing." She also started painting, and she grew as an artist. Upon visiting an exhibition of her work, Pablo Picasso said of her, "I bow down before the artistic miracle of this brilliant Ukrainian."
The Nazi occupation of Ukraine in 1941 changed the course of her life. Surviving the atrocities of war, the adversities of losing her husband and her brother to the Nazis, and raising her son alone, she had no time or energy for painting for years, until she returned to artistic expression in the decades of the 1960s through the 1980s.
This brilliant artist was able to maintain a heart of compassion, and continued to be a channel for the vibrant pulse of life despite incredible difficulty.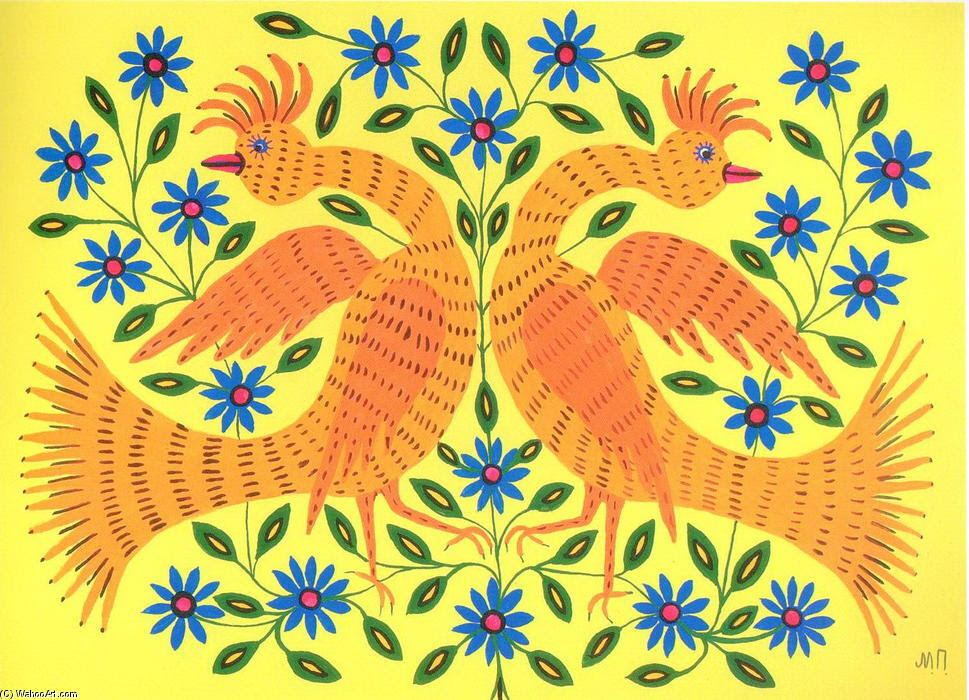 How might we draw inspiration from her life and work today?
Some people seem to come by this ability for clarity and wonder naturally. The rest of us may need some help cutting through the confusion and overwhelm of modern life. Mindfulness and compassion practices are indeed a time-tested way to slow down, to settle the mind, to open the heart, and allow an authentic way of being to emerge.
And in the face of fear and uncertainty, when we don't know what to do, it can help to be able to find peace within, and to spread the wings of peace where you are.
Open Your Heart. Spread Your Wings.
The poet Lina Kostenko (1930 – ) is another example of courage and determination. She was born in the town of Rzhyshchiv to a family of teachers. In the 1930s her father was sent to the Gulag as 'an enemy of the people'. The Kostenkos lived in an industrial community located on Trukhaniv Island. The Nazis destroyed all the buildings on the island during WWII.
Her first book of poems was published in 1957. In the early 1960s, she faced an onslaught from the Soviet critics for her writing. In 1966, Lina Kostenko was blacklisted as not suitable for print and was not published for sixteen years. Nevertheless, she continued writing poetry, prose, and plays. She only came back to her readers in 1977, when a book of poems was published. She is currently a broadly translated, broadly recognized poet, and a professor emeritus at the National University of Kyiv.
This poem is a Ukrainian treasure. You can find recited aloud in Ukrainian in many places on the internet (here and here), and various translations into English. I find the message inspiring — pointing beyond any limitations, and offering us all a reminder of how our guiding values serve as our "wings".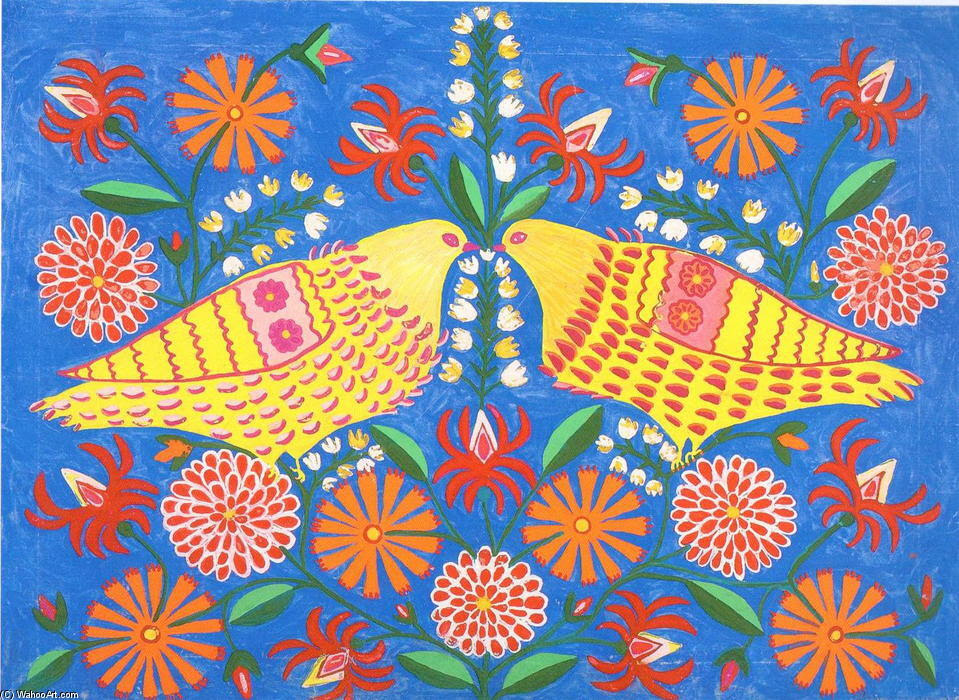 by Lina Kostenko
It's true, the winged ones don't need the ground.
Where there is no earth, there will be sky.
Where there are no fields, there will be liberty.
Where there are no partners, there are the clouds
In this there is truth for the birds, of course…
But what about people? What about people?
They live on the earth. On their own they cannot fly.
But they have wings. They have wings!
These wings are not of feathers,
But rather of truth, honesty, and trust.
For someone – wings of faithfulness in love.
For someone – of tireless endeavor.
For someone – of sincerity in work.
For someone – of generosity and care.
For someone – of song, or of hope
Or of poetry, or of dreams.
It is said that people cannot fly…
But they have wings. They have wings!
This video features some of Lina Kostenko's poetry in Ukranian.