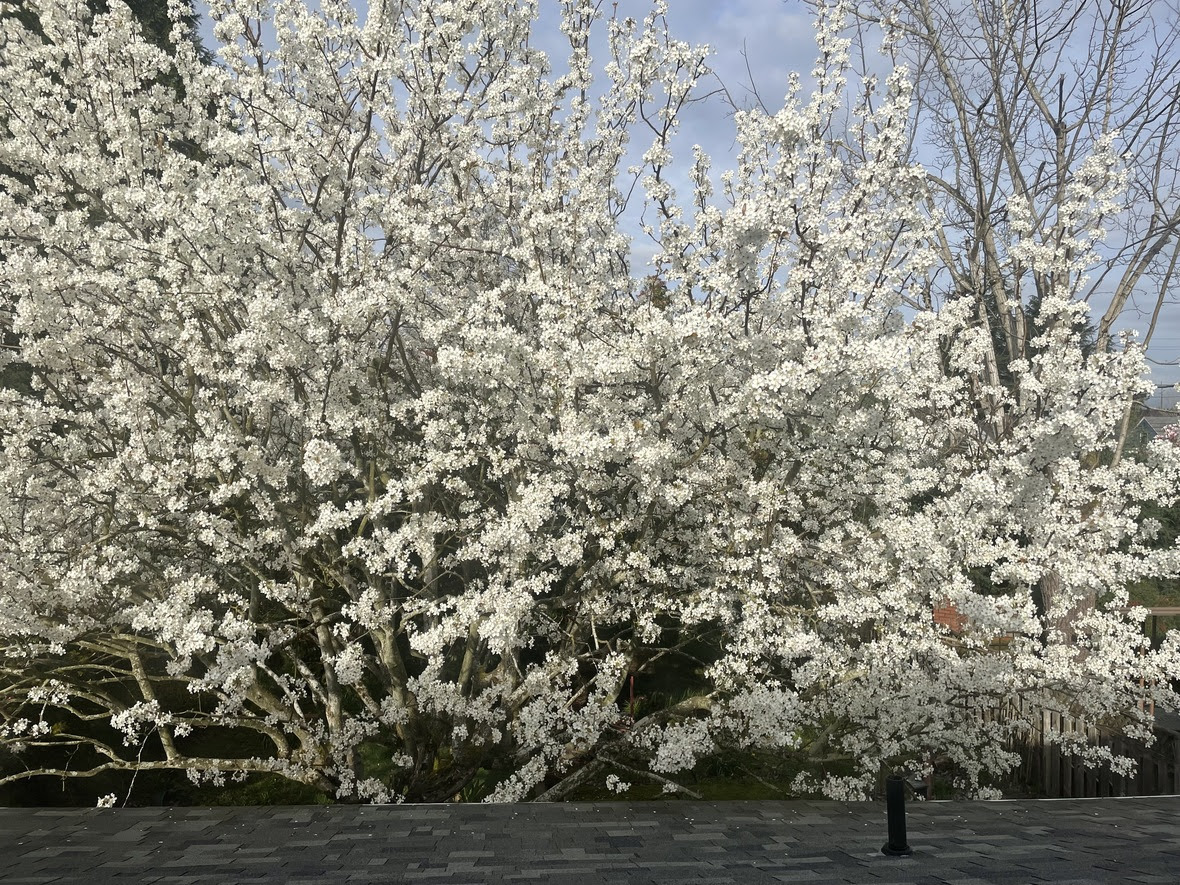 TODAY is Peak Pear Blossom Day in my backyard. TODAY! These two beautiful Asian pear trees we inherited have been donning their wedding gowns every spring for many decades. The peak day of blossoms is kind of a holiday around here. I went out this morning, and there were only a few blossoms that were NOT open, but now, this afternoon, with some encouragement from the sun, they are all open, and there are very few petals on the ground. You can SMELL them. You can HEAR a cloud of bees within and among them. And they fill the vision-scape so fully, that there is hardly any way to truly take it all in.
This riot of blossoms just invites a lesson in capturing moments, like a snapshot using all five senses.
A few years ago, these trees offered another teaching. One day in late spring, when the blossoms had all gone, the leaves were green, and there were teeny little thumbnail-sized embryonic pears on the trees, my friend came over for a get-together. She had just had her heart broken and was despondent and hopeless. We sat in the backyard under these trees, and I pointed out to her one of the teeny baby pears, and said, "By the time these pears are ripe, everything will be different."
Well indeed, she embarked on a summer volunteer gig and much to her surprise, she had a wonderful time meeting someone new. And we enjoyed a plate of the sweet pears under the trees at the beginning of Autumn.
Change is constantly flowing, no matter how bleak things may seem. We can appreciate each moment as it is. We can actually live the unrepeatable nature of each snapshot of this life, each breath. The present moment is always ripening. We need only look.