Mindfulness-Based Stress Reduction: Live Online
March 25 – May 13, 6-8:30pm
FREE Orientation: March 18 or 23 @ 6pm
Sliding scale available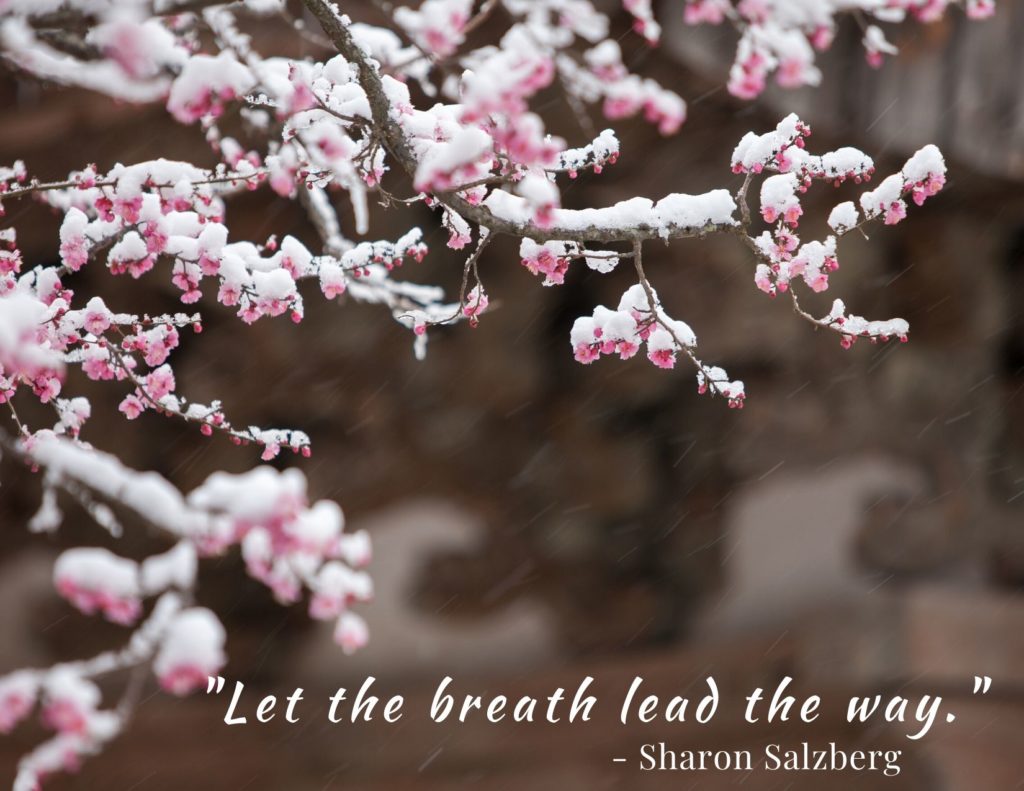 Mindfulness-Based Stress Reduction is a way to access your own inner resources to meet this very life. What better time than now?
An 8-week live online stress-reduction class
So many gatherings small and large are being cancelled, postponed, or moved online in an effort to protect our most vulnerable and keep our critical care resources available. In this spirit of care, this season's MBSR class will be offered as a live online class. Today's challenges offer us an opportunity to share this class with people from anywhere.
If circumstances allow us to meet in person at any point in the class' duration – and if you can get yourself to Northeast Portland – then I'll be delighted to see you there! If you are attending from a remote location, you will still have access to all classes in a live online format via Zoom. Zoom can be accessed on your computer, tablet, or smartphone.

This is an 8-week class, during which we can accompany each other through what may be some challenging times. MBSR provides structure, support, and access to a real-live teacher. I invite you to experience genuine connection with your self and with a community of students on a shared journey, no matter where you are.
How to register for the class
First, sign up for a FREE (required) live online orientation. Those will be held via Zoom. Click the date of your choice to register.
Wednesday, March 18, 6-8:00pm or Monday, March 23, 6-8:00pm
Upon registration, you will receive a Zoom link for that session.
This is an opportunity for you to hear everything you need to know about what the full 8-week class Mindfulness-Based Stress Reduction might be like. The orientation is a required step prior to taking Mindfulness-Based Stress Reduction, but is not an obligation to take the class.
After you attend an orientation, you will have the opportunity to register for the full 8-week class, which runs March 25 – May 13, 6:00-8:30pm (Pacific) on Wednesday evenings. The class also includes a day-long retreat on May 2. All classes and the retreat will be offered live online via Zoom. Early bird tuition is $450 through March 23, regular tuition is $500. I am offering this class free and pay-as-you-can to all healthcare providers, service workers exposed to the public, and those whose livelihoods have been significantly disrupted. Please consider donating to the scholarship fund to make this class available to those who need it most.*
About Mindfulness-Based Stress Reduction
Mindfulness is a way to bring health, well-being, and vibrancy to our lives. This 8-week class was originated by Jon Kabat-Zinn and is supported by 40 years of research.
Have you ever wanted to start a meditation practice, or deepen an existing practice?
Do you know that your life is in need of balance, but you're not sure where the brakes are?
Are you experiencing illness or pain and your usual ways of coping aren't working?
…then MBSR may be for you. Mindfulness-Based Stress Reduction will give you experience in using many different tools of mindfulness that can be available to you in any situation. Because wherever you go, there you are! MBSR can also be a powerful adjunct to therapy or medical treatment, and has proven beneficial for chronic pain, various health conditions, or just simply "living the full catastrophe" of a modern stressful life! Read more on our About Mindfulness page here.
About the teacher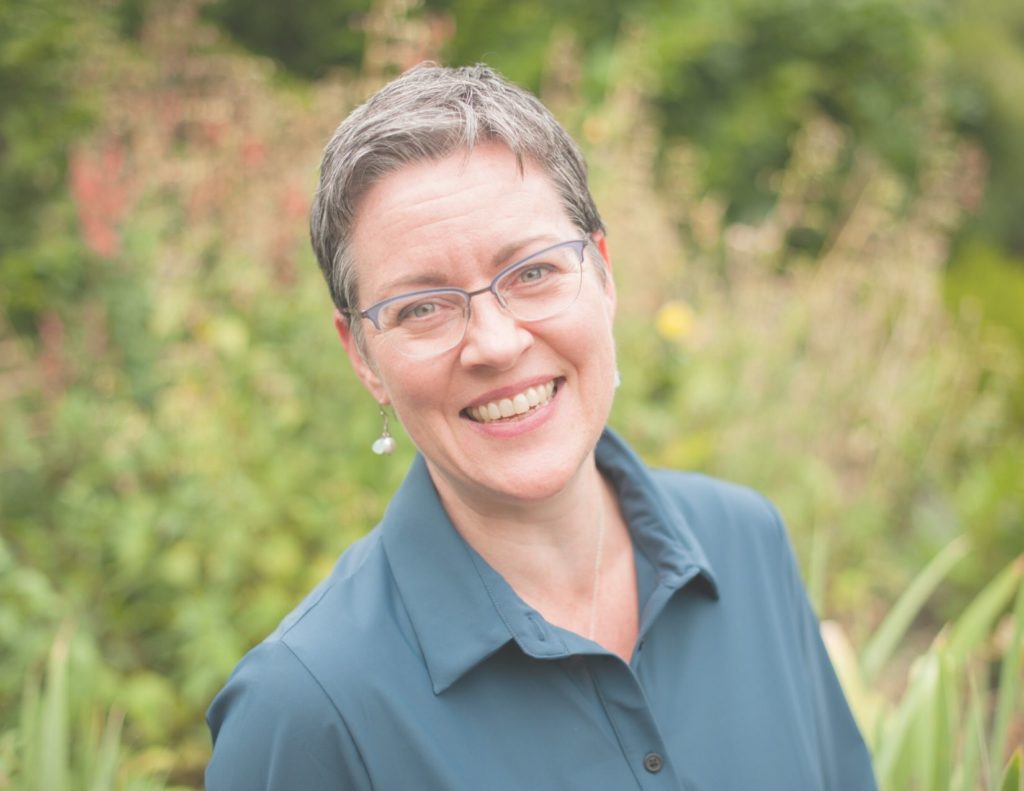 River Rock Mindfulness offers classes and individual training in mindfulness and meditation derived from evidence-based practices. Our mission is to help people realize their inherent wisdom and compassion through the practices of mindfulness. Laura Martin is a licensed clinical social worker with over 20 years of experience in the field of mental health. She is also a dedicated practitioner of Zen Buddhism, and practices what she teaches.
*Scholarship fund contributions are not tax-deductible.